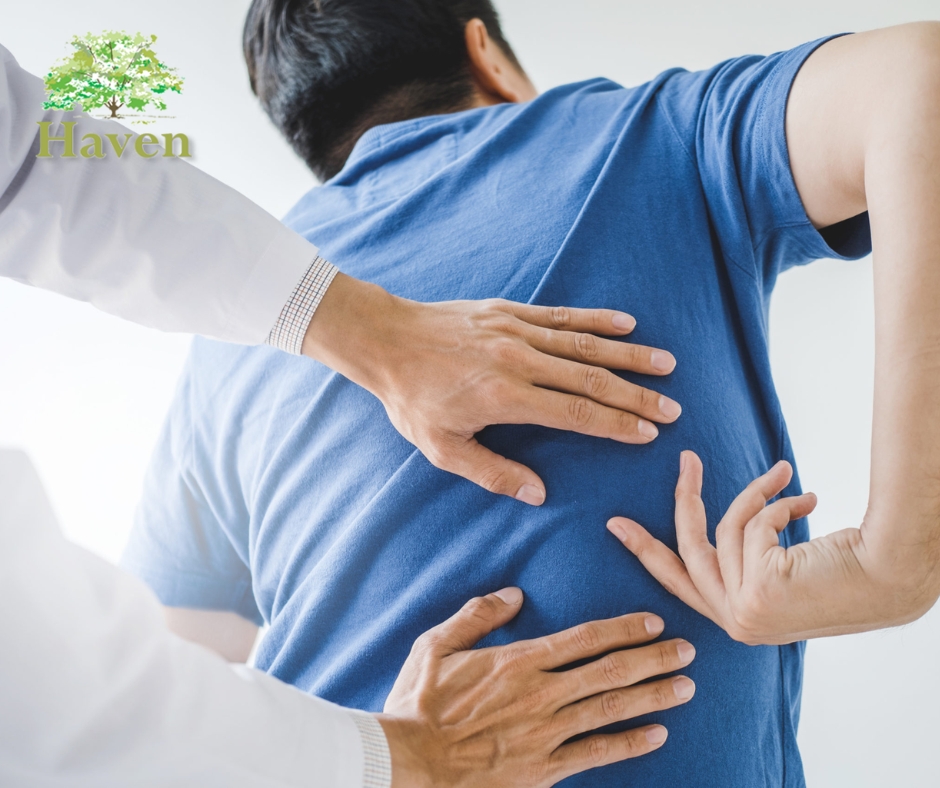 18 May

Reclaiming Comfort: Engaging Pain Relief Exercises to Try Today

The first remedy that comes to mind when someone is suffering from back pain or joint pain is bed rest and avoiding any physical activity. But it isn't the same anymore. Exercise has become the new norm for reducing chronic pain. Depending on your condition, it can help reduce inflammation, increase mobility, and reduce overall pain levels with no medication required.

The best pain specialist in Ireland has been advising their patients to find ways to remain active and avoid excessive bed rest in order to cure chronic pain. In this blog, we are going to list some exercises that can give you relief from chronic pain in your body. If these don't help, then feel free to visit our pain management clinic in Cork.
How does exercise help manage pain?
Exercise helps reduce chronic pain by releasing endorphins. These are hormones that your body releases after pleasurable activities like exercising, eating, and massage. They help in reducing stress, relieve pain, and improve your sense of well-being. Exercising is the best way to release endorphins. The more you exercise, the more endorphins your body will produce, which when attached to your brain's opiate receptors release dopamine. Dopamine motivates you to do something over and over again, producing a sense of relief and pleasure.
Doing simple exercises can benefit you in the following ways:
1. Strengthens muscles
Avoiding exercise for a long time can weaken your muscle. When you try to be active again, you feel extreme pain because your muscles haven't been used for a long time. Rest is vital for recovering, but too much bed rest can make your muscles less effective. Engaging in regular exercises keeps your muscles working and prepares you for day-to-day activities.
2. Maintains general health
According to pain management consultants in Ireland, regular exercise is the key to maintaining overall health as it keeps our body functioning and moving. It decreases the chance of heart disease, diabetes, high blood pressure, and many more. Doing exercise consistently keeps you fit and your energy levels high.
3. Enhances mental health
As mentioned earlier, doing exercise releases the hormone called endorphins which releases the feeling of well-being and positivity, making you feel good and boosting your mood.
4. Helps with sleep
Exercising during the day tires your body, enabling it to sleep despite the pain. As you are more active during the day, your body will automatically help you sleep easily during the night.
Now that we have discussed the benefits of doing exercises, let us now look at the exercises that can help you to cure chronic pain.
Cardio exercises
Cardiovascular exercises are extremely helpful for people suffering from chronic pain. These can be done at any time of day and do not require any special equipment. The most simple and effective cardio exercises suggested by the best pain specialist in Ireland are:
• Walking
Walking may not seem much, but doing it for 30 minutes 3 to 5 times per week can increase your strength, reduce stiffness, and offers pain relief along with supplying oxygen to your muscles. Walking short distances every day is advised for foot pain treatment in Cork.
• Cycling
Cycling is a great way for warming up the muscles and joints. Since it is a little more demanding than walking, it is advised to do it for shorter distances rather than covering long distances in one stretch.
• Swimming and water aerobics
Performing exercise in water can be a therapeutic experience as it relieves the pressure on joints and relaxes the muscle. Warm water is advised to perform water aerobics; as cold water will only make your muscles tenser. This activity is especially advised by the consultants at the pain management clinic in Cork.
Yoga
Yoga has been around for thousands of years and offers mental and spiritual benefits. By combining meditation, breathing exercises, and gentle postures, one can ease back and joint pain. The meditative aspects of yoga can also relieve the emotional trauma caused by physical pain.
Strengthening exercises
Strengthening is essential for preserving joint stability and preventing further injuries. Adequate core strength is particularly crucial for people who have chronic pain. It assists you in maintaining good posture and balance and lowers your risk of suffering injuries that could worsen your discomfort. Enhancing core strength and stability can be accomplished by working the muscles in the back, hips, and abdomen. Weightlifting and Pilates are great ways to work on your core strength.
Exercise is no doubt the last thing that pops up in your head when you are suffering from chronic pain. Prolonged inactivity leads to stiff muscles, decreased strength and mobility. This further fuels chronic pain. Simple exercises like walking, swimming, yoga, and cycling are great ways at increasing your core strength and increasing your resistance to pain.
Haven Pain Relief Clinic offers the best pain management consultants in Ireland to assist those suffering from chronic pain and other related issues. Contact us today if you are looking for foot pain treatment in Cork and we'd be delighted to assist you in providing the solution which are medication free.[/vc_column_text][/vc_column][/vc_row]