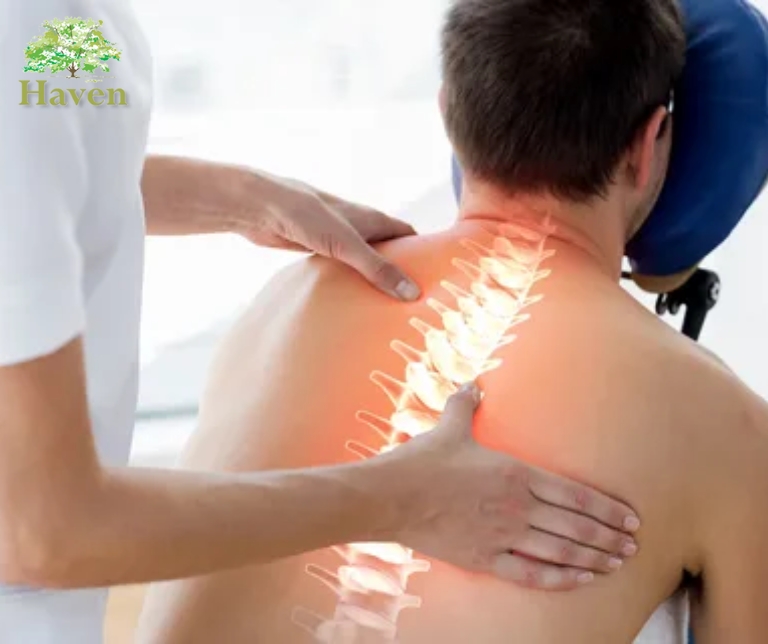 06 Dec

Help your Back with On-time Contact with the Chiropractic Cork

Patients, to see them every day is our job, but to see them stressed, it truly makes us do our work to our best. No matter whether it is the emotional or physical, or chemical stress build up within the body, a thing that remains certain is, too much of it can cause a lot of harm to the body. At times, it can even worsen it, but now you might think, how?

To bring to your notice, pain and stress go hand in hand, and when one deals with pain, there is a certain anxiety surrounding that injury. This is why it becomes important to address them on time, as, if not, it continues to cause trouble, like affecting daily life and activities. To understand it better, read through below to know more and understand better.
Cycle of Pain
• In Phase 1, a person becomes limited in varied functions of the daily life and the leisure activities.
• With Phase 2, there builds up phase that surrounds the decrease in activities.
• In Phase 2, there are limitations and lesser movements that can lead to the weakening of muscles and ultimately cause more pain. This again creates the start of the cycle.
To break the cycle, the Chiropractic Cork suggests that there is a requirement to limit the stress that is being experienced and to try,
• Fuelling up the body with the food which can nourish you from the inside out. It means eating the healthy fats, whole grains, limited sugar, and carbohydrates.
• Do any form of exercise for 30 minutes every day until one is in severe pain. Exercise helps lower stress hormones in the body over time, and it also helps in the improvement of sleep quality.
• Visit Neuropathy in Cork and allows to help address the concern. You will also be able to gain the needed knowledge as well as the tools for restoration function and the wellness of the spine.
No Back Cracking without Chiropractic Cork guidance
No matter how much pain you are in or if you wish to stretch the arms and do that side-to-side back cracking, do not do that. It is not a healthy habit to continue ahead with. Neuropathy in Cork suggests that to be free of chronic issues like the pain that is interrelated to stress, it is better to leave it all, including the back cracking, to the experts. They can help you with your spine but in an experienced and helpful way.
Complexity of Spine
The spine is a complex thing, and chiropractors undergo 1000s of training hours to provide the care that the body might need. Now, note that the spine is quite fragile, and while cracking your back, you can easily do it but end up with increased pain.
You can even end up damaging the nerves. In between the 33 spinal bones, there passes the nerves network and helps in the communication of the brain with the body. Now, just imagine that you allow an untrained friend of yours or yourself to move the bones forcefully without proper knowledge or training. It indeed will wreak havoc on the nervous system or can cause a lot of damage.
You aren't adjusting area which might need it
When your body and spine get examined at the Chiropractic Cork, they will find the subluxation areas and then work towards correcting the concern. At times, an area that hurts, it isn't usually an area wherein the problem is. So, in case you twist for cracking the spine, if your lower back hurts a lot, well, the issue is someplace else. It means, you will be doing more harm than good. So, think before making a move.
Read our blog: What is Sciatica and its Causes, Symptoms and Prevention?
Connect Haven Pain Relief Center for your Back
In case you are dealing with back pain, allow us to help you. We at Haven Pain Relief Centre are here to reduce not just the risk of limited mobility but also the injury and muscle tears through our trained professionals within the chiropractic care. Within one session, you wouldn't just eliminate the pain but will restore the optimum health, improve the energy and sleep, and eliminate or reduce the requirement for pain medication.
With all the above benefits and the exceptional success of our professionals of all ages, why not consider us and give us a chance after you check out our profile, treatment approaches, and success rates?
All you need to do is, connect with us today, and we will help you through it all, especially with the cycle of pain.